Our products provide total protection to bolted connections
They are the only product assessed and approved for bolted connection protection by the Steel Construction Institute.
Contact Us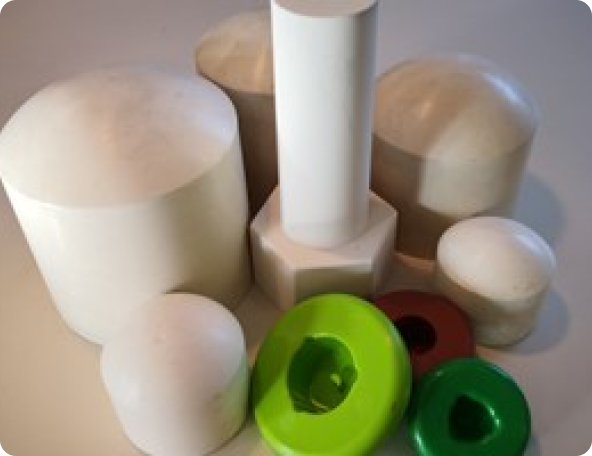 ---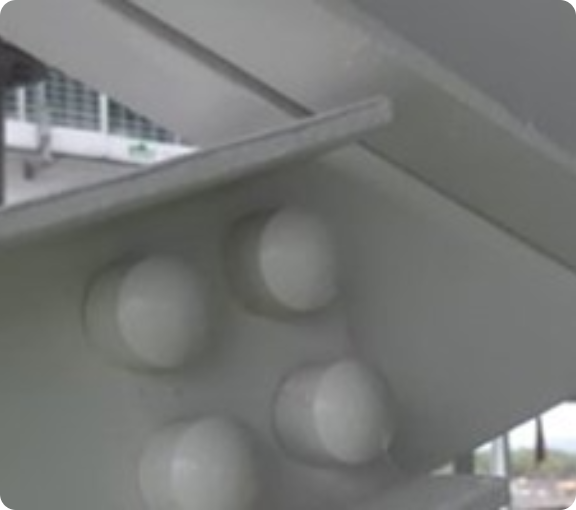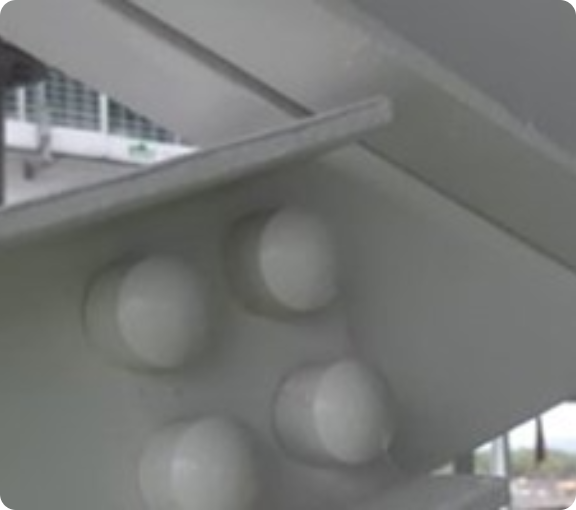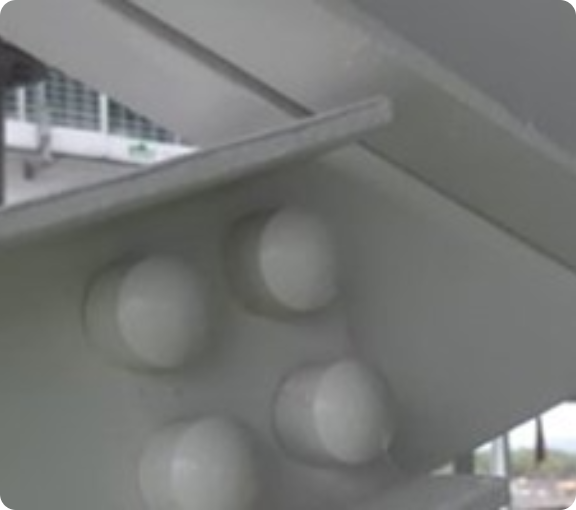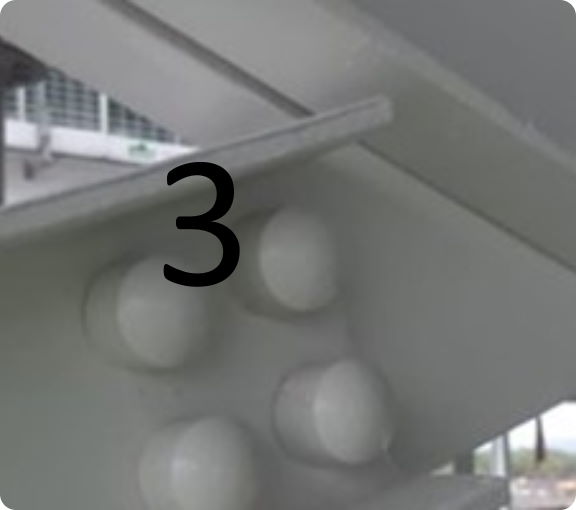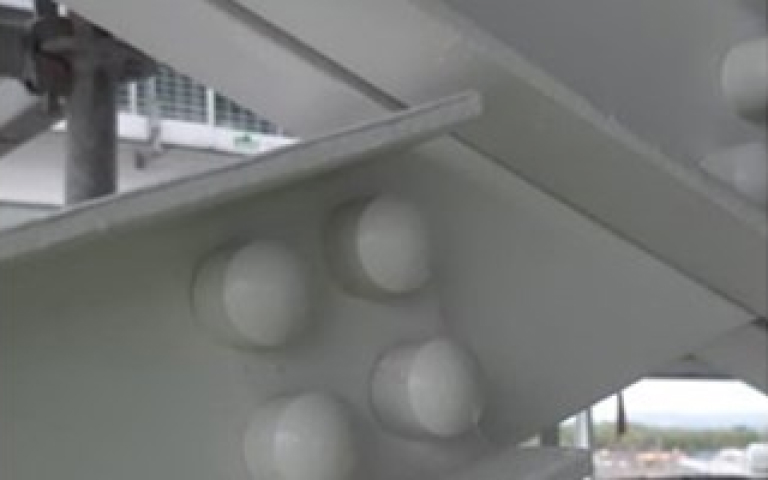 They provide protection from cellulosic, hydrocarbon and jet fire scenarios matching the fire protection ratings of the main structure and are available in a large range of metric and imperial sizes with a speedy tap on fitting, meaning they can be applied to bolt heads and nuts in any weather. They also provide protection against corrosion.
Standard bolt caps are sized for a range of bolts meeting different specifications. There are also bolt caps for tension control bolts (TCB'S), custom shapes & sizes, split caps (for difficult access areas), screw caps (for ease of cyclic bolt inspection) and caps with extension pieces to accommodate double nut fittings, excess threads or large anchor bolts on storage vessels that need regular inspection.
Supply is available globally direct in bulk or via distributors.
Interchar and Chartek bolt caps are supplied globally in conjunction with and on behalf of AKZO Nobel.
Re-usable masking plugs are also available to make the process more productive.
Bolt Cap Technical Data
The Bolt Cap is a passive fire protection shroud providing both fire protection and corrosion protection to bolted connections. The bolt cap has been tested to a range of cellulosic, hydrocarbon and jet fire threats as well as being tested for a 1000 hours to ASTM D117 for corrosion protection. Bolt caps have been assessed and approved by a number of bodies, including the Steel Construction Institute, the Danish Fire Institute, Warrington Fire and leading global engineering companies.
Bolt Cap H&S Data
No special precautions are necessary when using bolt caps. Reasonable care should be taken when installing to avoid contact with the internal clips. Bolt caps are manufactured from a specially formulated compound which is stable and inert under normal atmospheric conditions. When subject to prolonged exposure above 1,200 degrees C the Cap will very gradually harden leaving a grey product form. Bolt Caps may be disposed of as normal household waste where permitted by the Local Authority.
About Us
Typhoon Performance Products was founded to bring innovation in materials technology to new products that provide productivity benefits. The company is a leader in innovation and supply of customised easy to apply passive fire protection and corrosion protection solutions for structures and is a member of PFPnet, the Association For Specialist Fire Protection and The Steel Construction Institute.
Contact Us